PALO ALTO, Calif., Nov. 17, 2015 /PRNewswire-iReach/ — chat.center, the company founded in 2014 by Archimedes Labs co-founder Keith Teare, today announced that Kannan Ayyar has been appointed Chief Operating Officer, with a remit to take the company from its recent success in gaining product-market fit, to the next stage of growth of paying customers and scaling the service.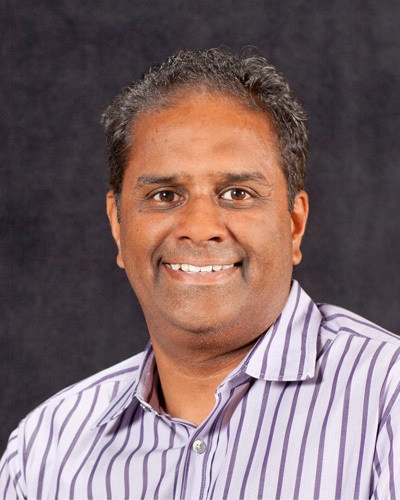 Kannan grew up in software founding his first software company at the age of 24. Renaissance software grew to be a leader in derivatives software and was eventually bought by Sungard Data. Since then he has been involved with over 30 companies as an investor, operator and Board member. He worked closely with the new top level domain program while he was running ISC, the leader in open source Domain Name Software. He has worked with numerous SaaS software companies selling into the business market. Kannan said:
"I've always respected Keith as an entrepreneur and technology leader. His innovation to use URLs as unique human readable chat-ids could have far reaching consequences. I am excited to join him and continue the impressive traction and rapid expansion of chat.center. Small businesses now have the functionality of a call center running on their smart phone or tablet."
Kannan began his role at the start of November and is now running day-to-day operations of the Company. Founder Keith Teare remains as CEO and Board Chair and will continue to focus on technology, external evangelism and product direction. Keith Said:
"Kannan has that rare combination of being entrepreneurial, tenacious, as well as incredibly smart. He is unique in his ability to bridge product potential with immediate user requirechat. center ments. More, importantly he has the DNA of an exceptional sales and business development person. Despite great traction and success chat.center has a long journey ahead and Kannan has exactly the skills and personality to lead those efforts on a daily basis. I look forward to working with him to make chat.center a great success!"
---
About chat.center
chat.center is a solution for any organization, business or developer to provide instant messaging communications to customers, users, employees and other stakeholders.
chat.center is at core a SaaS Cloud Service – enabling Universal Chat Names or IDs, Chat IDs are expressed as URLs. A chat.center customer can receive inbound chats on their smartphone from customers who "Click to Chat" from any web or email link.
Anybody can therefore reach the chat.center user without needing to install an app. Click to Chat is important for businesses, especially where the business owner is not sat at a desk, and needs to respond to customers on their mobile. It effectively turns a smartphone into a business owners call center.
chat.center was incubated at Archimedes Labs in Palo Alto.
Every business, developer and individual on the Planet can be reached for Chat via a Chat ID hyperlink.
There is an iOS, Android and Web App, sitting on top of a SaaS service. The SaaS service also has an API.
---
Press Contacts
Keith Teare
Founder
(650) 704-674
keith@chat.center
http://chat.center/keith (chat ID)

Kannan Ayyar
COO
(415) 602-6343
kannan@chat.center
http://chat.center/kra (chat ID)
Media Contact: Keith Teare, chat.center, 6507042674, keith@teare.com
News distributed by PR Newswire iReach: https://ireach.prnewswire.com
SOURCE chat.center